NFS 2015 - Straight Outta' Gamescom!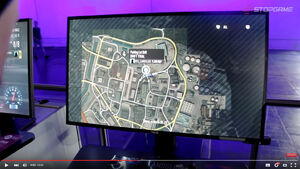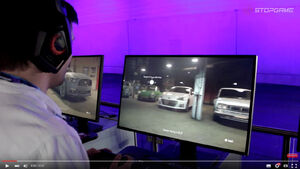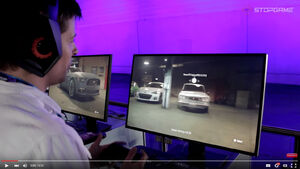 https://www.youtube.com/watch?v=ckBNfyFZ9W8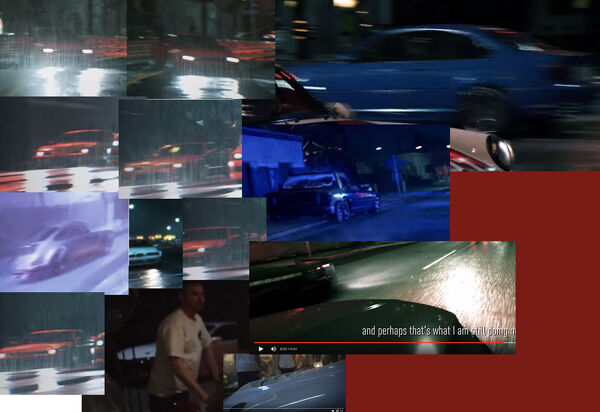 A few screen caps from the various "Icon" trailers.
A few grabs of the 5th Risky Devil car. To me in a few shots the bonnet looks completely flat like a Sileighty, but sometimes it looks curving down in the middle like an S14 Zenki.
An old Porsche popping up on the far left. Black spoiler from the RSR 3.0, but the rear light arrangement of the RS 2.7.
That mysterious white bonnet turns up with the rest of its car. Looks like an S15 Silvia to me.
A sneaky white BMW 3-series on the left, and a sneaky blue 3-series on the top-right.
A car combined with a pickup truck in the middle (If anyone from Ghost is reading, please create a JIRA task for it).
Now time for one that made me think. During the "Outlaw Icon" trailer there's a small snippet showing the Diablo SV being chased by a few Crown Victoria's.
But, what is that car we're currently on hood cam with? It looks quick big, but the angle has me stumped; I think it could possibly be a Bentley Continental GT V8 (2012) or a Volkswagen Beetle. I thought it might have been one of the old Porsche cars, with the rounded headlights, but that hood is very much on top and very pronounced in shape.
Got some content from Gamescom 2015 or an opinion on the content in the OP? Post it below!