GTA: The Criminal Enterprises - The Loop
Play Sound

The Black Edition is a special collector's edition of Need for Speed: Most Wanted released in celebration of the tenth anniversary of the Need for Speed series.
The Black Edition features additional events, bonus cars, three bonus vinyls, and a special challenge series event.
It also comes included with a special feature DVD that contains interviews and videos relating to the development of the game.
It was made available for the PC, PlayStation 2, and Xbox releases in North America, but was only made available for the PlayStation 2 release in Europe.
The Black Edition was not made available for the Xbox 360 release in North America and Europe, but Japanese Xbox 360 releases of the regular Need for Speed: Most Wanted include the Black Edition DVD with Japanese subtitles.
Content
Black Edition DVD

Cinematics with Josie Maran

Trailer
From Page to Picture
The Shoot
Characters

Video Gallery

Sizzle
Demo Intro
E3
Core X

Rides
The World of Rockport

Rockport City
Rosewood
Point Camden
Black Edition DVD Content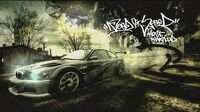 | | | |
| --- | --- | --- |
| " | Bonus DVD - Go behind the scenes with Josie Maran, get exclusive videos and concept art, and much more. | " |
Cinemtaics with Josie Maran
Trailer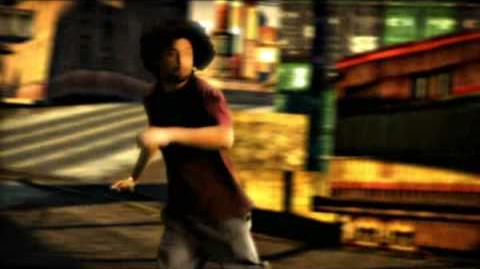 | | | |
| --- | --- | --- |
| " | This is the trailer of the "Most Wanted" cinematics. We hope this gives you a taste of the excitement that you'll experience throughout the progression of the game. | " |
From Page to Picture
| | | |
| --- | --- | --- |
| " | The creation of the cinematics was a true visual effects triumph. From inception through each phase of the production pipeline, our innovative and talented artists revolutionised the integration of live actors with actual in-game environments. | " |
The Shoot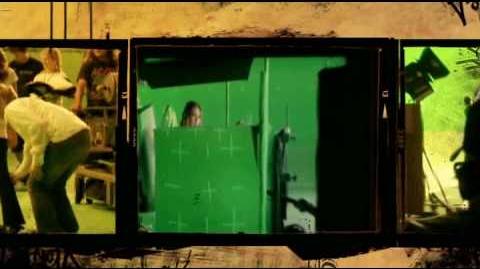 | | | |
| --- | --- | --- |
| " | The cinematics for "Most Wanted" were shot over five days on an expansive, 240-foot green screen stage. In every aspect, the production was comparable to a feature film's visual effects shoot. Our Director, David Footman (I, Robot, X-Men) will take you for an interesting peek behind the scenes. | " |
Characters
| | | |
| --- | --- | --- |
| " | Come a little closer to the actors in 'Most Wanted'. One of our main characters, played by actor and model Josie Maran, is a face you've probably seen from ad campaigns for Guess, Victoria's Secret, American Eagle Outfitters, Marie Claire, and Maybelline to her more recent roles in such films as The Aviator and Van Helsing. | " |
Video Gallery
Sizzle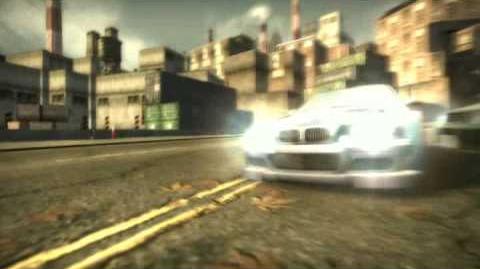 | | | |
| --- | --- | --- |
| " | This video was created during mid-game production to "show off" the world and the exciting gameplay being created. This video was presented at multiple promotional events and broadcasts across the country. | " |
Demo Intro
| | | |
| --- | --- | --- |
| " | Prior to official release, a game demo of "Most Wanted" was created which included this intro movie. We wanted to give the player a glimpse of what they were going to experience in the final version of the game. | " |
E3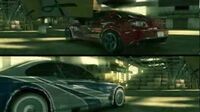 | | | |
| --- | --- | --- |
| " | Created as out focus piece for the 2005 Electronic Entertainment Expo (E3) in Los Angeles. This video encapsulated the vision and excitement we wanted to deliver in NFS Most Wanted. Projected on a massive, circle-vision high-definition screen and complemented with bass-boosted flooring, it was an experience in itself to be right in the middle of the floor of our E3 showroom. | " |
Core X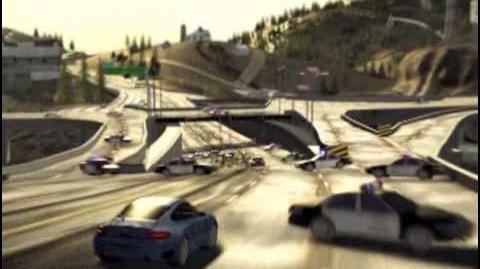 | | | |
| --- | --- | --- |
| " | The Core X video was created during the pre-production phase of "Most Wanted". Its purpose was to define "Most Wanted" and exemplify what we wanted the game to be. | " |
Rides
Car Action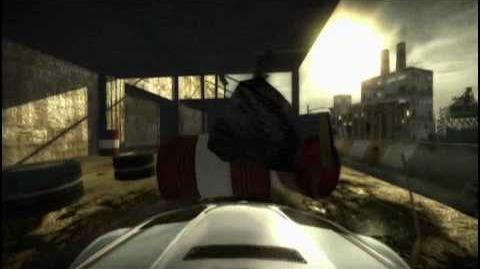 | | | |
| --- | --- | --- |
| " | Check out the hot rides of the Blacklist 15; get familiar with their individual driving styles as they rip through the streets of Rockport City. | " |
Kits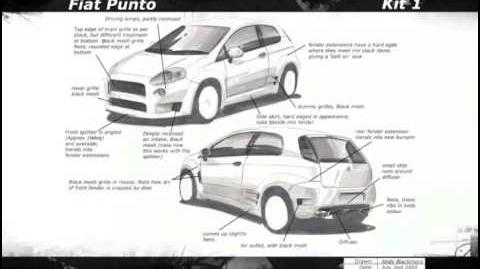 "
A showcase of some of the many body kit concepts created for 'Most Wanted'. Each vehicle make and model was taken into consideration resulting in a more integrated design and execution for the final product. Our car artists, who come from the automotive design industry, pushed the concepts of these sport and exotic vehicles beyond expectation.

Models
Calliac CTS · Chevrolet Cobalt SS · Chevrolet Corvette C6 · Dodge Viper SRT10 · Fiat Punto · Lamborghini Gallardo · Lotus Elise · Mitsubishi Eclipse · Porsche 911 Turbo S · Porsche 911 Carrera S · Porsche Cayman S

"
The World of Rockport
Rockport City
| | | |
| --- | --- | --- |
| " | Downtown Rockport may remind you of a place like New York; and with that East Coast vibe as the inspiration, we populated the world with lots of brownstone buildings, apartments and industrial factories. Also added in the flavours of Little Italy and Times Square to influence the downtown core. To balance it all off, we sprinkled the cityscape with high gloss skyscrapers and other buildings that exude the opulent side of a large metropolitan city. Business is good in Rockport. | " |
Rosewood
| | | |
| --- | --- | --- |
| " | Maintaining a New England essence, we encounter Rosewood - rich autumn colours on the hillsides, a small-town USA vibe in the city centre, and an Ivy-league college campus as its highlight. We built a high-speed highway around the area to give you quick and easy access to multiple points within. This was also our test-track for some of our more interesting "off-road" experiences like the golf course, park trails, campus, and stadium. | " |
Point Camden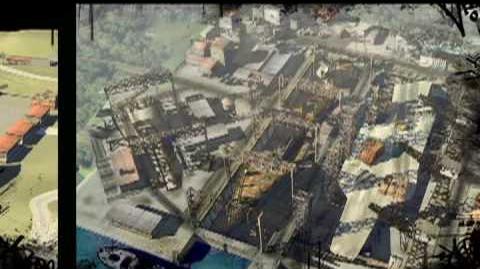 | | | |
| --- | --- | --- |
| " | With a New England theme in mind, we thought we'd borrow from the coast of Maine. AS we head towards the city, quaint fishing villages and tourist attractions line the coastline, along with some industrial sections which have seen better days. We introduce a variety of elevations in this area to provide a roller coaster experience. Lots of hills, good air, and white-knuckle driving. | " |