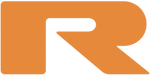 Reputation
is a numerical value highlighting a player's current experience level in
Need for Speed: Payback
.
Players earn points towards their reputation by completing events as well as performing driving maneuvers, stunts, feats, and destruction. Performing multiple maneuvers in quick succession creates a chain with an increasing multiplier that is applied to the currently being earned score once a chain ends.
Rep Level
Earning a certain number of reputation points will reward the player with an increase to the next Rep Level up to level 50.
Reaching a new Rep Level also rewards the player with a base shipment, and continues beyond level 50 with an infinitely repeating Rep Level that rewards a Shipment upon earning enough reputation, but does not reward the player with a Rep Level beyond 50.
| Level | Points | Unlocks |
| --- | --- | --- |
|  LVL 0 | 0 | |
|  LVL 1 | 400,000 | Base Shipment |
|  LVL 2 | 535,000 | Base Shipment |
|  LVL 3 | 625,000 | Base Shipment |
|  LVL 4 | 670,000 | Base Shipment |
|  LVL 5 | 714,000 | Base Shipment |
|  LVL 6 | 759,000 | Base Shipment |
|  LVL 7 | 804,000 | Base Shipment |
|  LVL 8 | 849,000 | Base Shipment |
|  LVL 9 | 893,000 | Base Shipment |
|  LVL 10 | 938,000 | Base Shipment |
|  LVL 11 | 982,000 | Base Shipment |
|  LVL 12 | 1,027,000 | Base Shipment |
|  LVL 13 | 1,071,000 | Base Shipment |
|  LVL 14 | 1,071,000 | Base Shipment |
|  LVL 15 | 1,071,000 | Base Shipment |
|  LVL 16 | 1,071,000 | Base Shipment |
|  LVL 17 | 1,071,000 | Base Shipment |
|  LVL 18 | 1,071,000 | Base Shipment |
|  LVL 19 | 1,071,000 | Base Shipment |
|  LVL 20 | 1,071,000 | Base Shipment |
|  LVL 21 | 1,071,000 | Base Shipment |
|  LVL 22 | 1,071,000 | Base Shipment |
|  LVL 23 | 1,071,000 | Base Shipment |
|  LVL 24 | 1,071,000 | Base Shipment |
|  LVL 25 | 1,071,000 | Base Shipment |
|  LVL 26 | 1,071,000 | Base Shipment |
|  LVL 27 | 1,071,000 | Base Shipment |
|  LVL 28 | 1,071,000 | Base Shipment |
|  LVL 29 | 1,071,000 | Base Shipment |
|  LVL 30 | 1,071,000 | Base Shipment |
|  LVL 31 | 1,071,000 | Base Shipment |
|  LVL 32 | 1,071,000 | Base Shipment |
|  LVL 33 | 1,071,000 | Base Shipment |
|  LVL 34 | 1,071,000 | Base Shipment |
|  LVL 35 | 1,071,000 | Base Shipment |
|  LVL 36 | 1,071,000 | Base Shipment |
|  LVL 37 | 1,071,000 | Base Shipment |
|  LVL 38 | 1,071,000 | Base Shipment |
|  LVL 39 | 1,071,000 | Base Shipment |
|  LVL 40 | 1,071,000 | Base Shipment |
|  LVL 41 | 1,071,000 | Base Shipment |
|  LVL 42 | 1,071,000 | Base Shipment |
|  LVL 43 | 1,071,000 | Base Shipment |
|  LVL 44 | 1,071,000 | Base Shipment |
|  LVL 45 | 1,071,000 | Base Shipment |
|  LVL 46 | 1,071,000 | Base Shipment |
|  LVL 47 | 1,071,000 | Base Shipment |
|  LVL 48 | 1,071,000 | Base Shipment |
|  LVL 49 | 1,071,000 | Base Shipment |
|  LVL 50 | 1,071,000 | Base Shipment |