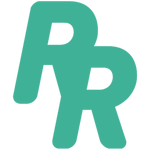 Roaming Racers
in
Need for Speed: Payback
are members of various
street leagues
across
Fortune Valley
that can be individually challenged to a one-on-one outrun race.
A racer has to be discovered driving around Fortune Valley before they appear on the player's map or can be challenged. A discovered roaming racer can be challenged to a race by pulling up behind them and challenging them once a prompt appears.
There are four street leagues with each having four members roaming around the roads of Fortune Valley. Each racer within a street league will have one of three ranks; Rookie, Pro, and Veteran. They will increase in rank from rookie to veteran each time they are challenged to an outrun and defeated by the player.
Defeating all four individual roaming members of a street league will uncover the location of the street league's boss and allow them to be challenged to an outrun by a player. Defeating the boss in an outrun will count as a victory over their street league.
Either Tyler, Mac, or Jess can challenge a roaming racer to an outrun using any car class.
Racers
Community content is available under
CC-BY-SA
unless otherwise noted.