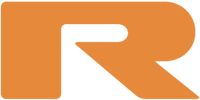 Reputation
in
Need for Speed (2015)
is earned by performing certain actions whilst driving. This can include racing, performing stunts, tuning, co-operative driving, and reckless driving.
Players earn points towards their reputation as they perform driving maneuvers, stunts, feats, and destruction. Certain actions will contribute to the player's reputation with each of the driving icons as well as their overall reputation level.
Reputation points are constantly added and multiplied, as long as the player is able to maintain the required action. It is possible to perform multiple actions simultaneously.
Performing these actions will reward the player with reputation points towards their Rep Level, and also towards the amount of reputation they have with a specific Driving Icon.
The reputation level cap was raised from 50 to 60 on November 25th, 2015 as part of the Icons Update, and later raised to 70 on December 9th, 2015 as part of the Legends Update.
Reputation Types
There are five action types with each corresponding to a driving aspect that will impress a driving icon.
| | | | | |
| --- | --- | --- | --- | --- |
| | | | | |
| Speed | Style | Build | Crew | Outlaw |
Performing an action will activate a reputation section on the reputation wheel for that action type.
Each action can be chained with another action to create a multiplier that will reward additional reputation points for the duration a number of actions are active.
Allowing a certain action type to deplete will reduce the multiplier, and each section type can only be activated by an action associated with that section. Some actions can be performed alongside others at the same time, such as oncoming with a crew or near missing traffic at high speed, to activate multiple sections at once.
Driving Feats
Reputation Level
Earning reputation will increase a player's Rep Level. Progressing to higher reputation levels will unlock additional car parts.
Level
Points
Unlocks
 LVL 0
0
Free starter car - Civic Type-R (2000), Mustang Foxbody (1990) or BRZ Premium (2014)
 LVL 1
10,200
Parts: Street stage Air Filter, Brakes, Camshaft, Clutch, Cooling System, Differential, ECU, Electric System, Engine Block, Exhaust System, Fuel System, Forced Induction, Nitrous System & Tyres
 LVL 2
20,900
Parts: Race stage Air Filter
Events: Circuit Race - Horses For Courses, Drift Contest - Find Your Groove, Drift Trial - Drift Like A Panthaa, Sprint Race - In The Driver's Seat
 LVL 3
43,300
Parts: Street stage Tyres, Front Bumper
Events: Sprint Race - Talk The Torque, Time Trial - Roadrunning
 LVL 4
67,000
Parts: Street+ stage Camshaft
Events: Drift Trial - The Tariq Twostep, Sprint Race - Let's Heat Things Up
 LVL 5
92,300
Parts: Race stage Nitrous System, Side Skirt
Events: Touge - Moonlight And Mountains
 LVL 6
Parts: Street+ stage Engine Block, Trunk Lid
Events: Sprint Race - Turbo Ducking
 LVL 7
Parts: Street stage Sway Bars
Events: Drift Contest - You Auto Know
 LVL 8
Parts: Street stage Handbrake, Front Canards
Events: Touge - Use It Or Lose It
 LVL 9
Parts: Pro stage Fuel System
Events: Drift Train - Threading The Needle, Sprint Race - Pulse Of The City
 LVL 10
Parts: Pro stage Forced Induction, Rear Fenders
Events: Drift Trial - Wide And Tight, Time Trial - Stanley Shakedown
 LVL 11
280,000
Parts: Pro stage Camshaft
Events: Sprint Race - Burning It In
 LVL 12
315,000
Events: Circuit Race - Fish Out Of Water, Time Attack - Once You Go Fast, Sprint Race - Sarkodie Speed
 LVL 13
343,000
Parts: Race stage Differential
Events: Drift Contest - Clamping Down
 LVL 14
360,000
Parts: Pro stage Tyres, Body Kits
Events: Time Trial - Red Makes It Faster
 LVL 15
405,000
Parts: Pro stage Exhaust System, Tail Lights
Events: Drift Train - All For One, Time Trial - The Speed Way Game
 LVL 16
Parts: Street+ stage Clutch
Events: Sprint Race - Turbo Ducking, Drift Trial - Nocturnable & We Go On Three?, Time Trial - Tanel's Leap
 LVL 17
500,000
Parts: Pro stage Cooling System
 LVL 18
Parts: Elite stage Handbrake
Events: Drift Train - Ready, Set, Drift, Sprint Race - Loco Motive
 LVL 19
Parts: Race stage Fuel Injectors
Events: Gymkhana - Blue Kobra Blitz
 LVL 20
660,000
Parts: Pro stage Engine Block, Headlights
Events: Drift Trial - Push Upstairs
 LVL 21
730,000
Events: Sprint Race - Skill Or Eskil?, Time Trial - Angel At The Redline & Damn You Nam Kyu!
 LVL 22
800,000
Parts: Race stage Tyres
Events: Touge - Stagger Your Swagger
 LVL 23
870,000
Parts: Elite stage Differential
Events: Sprint Race - Go Big Or Go Busted, Time Trial - Young Speedster
 LVL 24
945,000
Parts: Elite stage Air Filter & Brakes
Events: Time Trial - Hungry As A Manticore
 LVL 25
1,030,000
Parts: Race stage Forced Induction
Events: Gymkhana - King Of Snake
 LVL 26
1,110,000
Parts: Pro stage Clutch
Events: Drift Train - Half Past Ignite
 LVL 27
Parts: Wing Mirrors
Events: Sprint Race - One For All, Time Trial - Japhet's Full Flick & Torque Of The Town
 LVL 28
1,299,000
Parts: Race stage Sway Bars
Events: Touge - Maximum Attack
 LVL 29
1,400,000
Parts: Race stage ECU
Events: Sprint Race - Tunerz Know
 LVL 30
Parts: Pro+ stage Engine Block
Events: Drift Contest - Lock It Down & Shiroi Kabocha
 LVL 31
1,627,000
Parts: Race stage Cooling System
Events: Sprint Race - A Legend's Wheels
 LVL 32
Events: Drift Trial - Push Downstairs
 LVL 33
1,882,000
Parts: Elite stage Tyres
Events: Maniac Or Master? Circuit Race, Drift Contest - One In Many?
 LVL 34
2,020,000
Parts: Race stage Camshaft
Events: Sprint Race - Nothing To See Here
 LVL 35
2,170,000
Parts: Race stage Exhaust System
Events: Sprint Race - Javelin
 LVL 36
2,300,000
Parts: Elite stage Nitrous System
Events: Gymkhana - Block Party, Time Trial - White Knuckles
 LVL 37
2,500,000
Parts: Race stage Clutch
Events: Sprint Race - Component Parts
 LVL 38
2,670,000
Parts: Race stage Engine Block
Events: Drift Train - Chasing Devils
 LVL 39
Parts: Front Canards
Events: Time Trial - Once More With Feeling & Whatcha Torquing Bout
 LVL 40
3,069,000
Parts: Elite stage Forced Induction
Events: Circuit Race - Assume The Position, Time Trial - Fueled For The Fire, Touge - Clutching At Straws
 LVL 41
3,450,000
Events: Time Attack - Peak Performance
 LVL 42
Parts: Elite stage Camshaft
Events: Drift Trial - Without A Kalare, Sprint Race - Cj-Tastic
 LVL 43
3,740,000
Parts: Elite stage Cooling System & Electric System
Events: Drift Train - No Body Contact, Gymkhana - Laying It Down
 LVL 44
Parts: Elite stage Exhaust System
Events: Sprint Race - Marko's Collection
 LVL 45
4,290,000
Events: Drift Train - Angels Can Catch Devils, Gymkhana - Block Party, Sprint Race - Business Or Pleasure?
 LVL 46
4,569,000
Parts: Elite stage ECU
Events: Circuit Race - Remastered, Sprint Race - Angels Can't Catch Devils
 LVL 47
4,860,000
Parts: Elite stage Sway Bars
Events: Sprint Race - Red Lines
 LVL 48
5,200,000
Parts: Elite stage Fuel Injection
Events: Sprint Race - I Am The Law
 LVL 49
5,560,000
Parts: Elite stage Clutch
Events: Sprint Race - Angel's Can't Catch Devils, Time Trial - Macdermid's Mile
 LVL 50
5,925,241
Parts: Elite stage Engine Block
Events: Circuit Race - Victory Lap, Time Trial - Least Is Most
 LVL 51
6,300,000
Wraps: "Alpine Forge" for Subaru Impreza WRX STI (2010)
 LVL 52
6,670,000
Wraps: "Ash" for Scion FR-S (2014)
 LVL 53
7,040,000
Wraps: "Strong Signal" for Porsche Cayman GT4 (2015)
 LVL 54
7,410,000
Wraps: "Ghost" for Lamborghini Aventador LP 700-4 (2014)
 LVL 55
7,790,000
Wraps: "Need for Speed" for Nissan GT-R Premium (2015)
 LVL 56
Wraps: "Spot" for Dodge Viper SRT (2014)
 LVL 57
8,532,000
Wraps: "Freedom" for McLaren 570S (2015)
 LVL 58
8,910,000
Wraps: "Golden Arrow" for Chevrolet Corvette Z06 (2013)
 LVL 59
9,280,000
Wraps: "Spikes" for Ferrari 458 Italia (2009)
 LVL 60
9,654,925
Wraps: "Black Jacket" for Porsche 911 Carrera RSR 2.8 (1973)
 LVL 61
10,030,000
Decal
 LVL 62
10,405,000
Decal
 LVL 63
10,780,000
Decal
 LVL 64
11,170,000
Decal
 LVL 65
11,530,000
Decal
 LVL 66
11,910,000
Decal
 LVL 67
12,290,000
Decal
 LVL 68
12,675,000
Decal
 LVL 69
13,045,000
Decal
 LVL 70
13,422,073
Decal