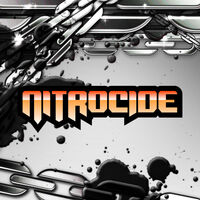 Nitrocide is the speed challenge organization that appears in Need for Speed: ProStreet.
Overview
Their race events are usually held with their demon style and their black, grey, and red colour scheme. The inflatables they have are black and red imps with horns. Their slideshows and billboards feature their name surrounded by chains, black paint drips, and flames. The music they play during races is anything fast-paced, showing everyone how focused on speed they are. They feature speed events, such as top speed races and speed checkpoints.
Ryan Cooper drives in this organization twice then gains the attention of Nate Denver, the Speed King. Once the player beats him, they will become the Speed King and obtain his GTO, since every king gives their pink slip.
Members
Gallery
Community content is available under
CC-BY-SA
unless otherwise noted.